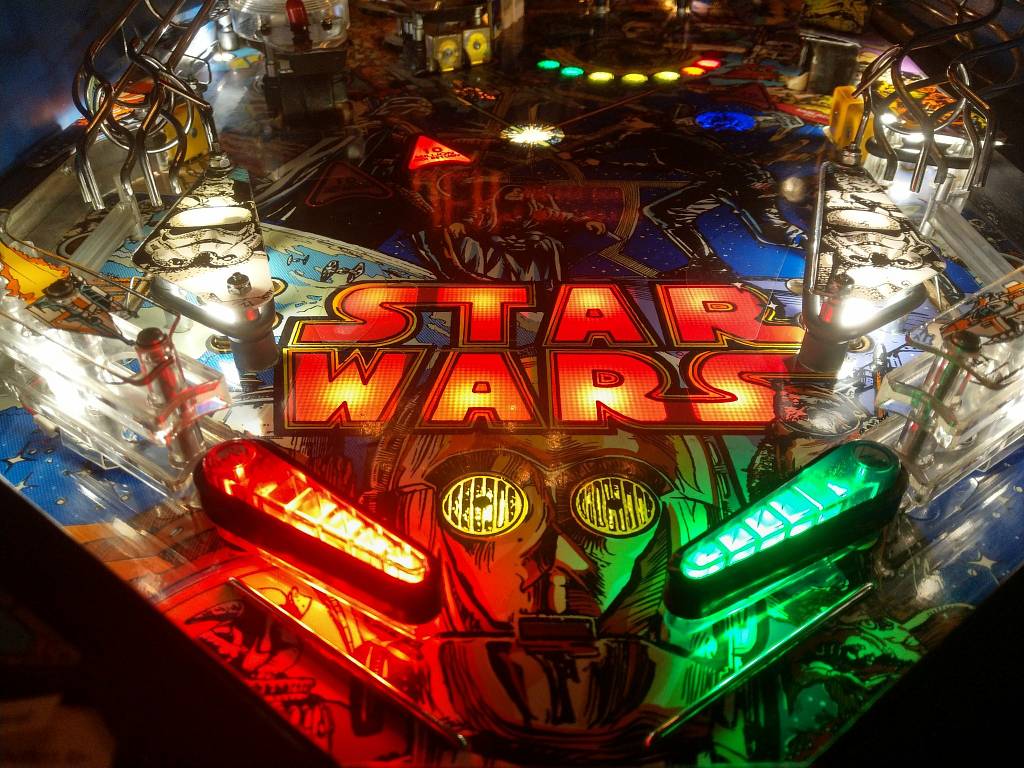 Lit Kit Flippers Pinball Mod - for Star Wars Data East machines
Regular price $89.00 Sale
Give your game some game, with a set of Lit Kit Flips by ArcadeMade.com!
These lighted pinball flippers for Star Wars Data East include:
(1) red left pinball flipper with red lighting
(1) green right pinball flipper with green lighting
(1) set of associated wiring and fitting components
Upon order, each kit is put together specially for you in the USA. Shipping time is estimated to be two to three weeks. Lit Kit items will arrive separately from other items on the website.

Due to requests, flipper rubbers are not included as many users have expressed a wish to customize their flippers with the type of material and color they prefer.
General installation instructions: https://arcademade.com/pages/arcade-made-lit-kit-lighted-pinball-flippers-installation-instructions
The colors shown in the sample photo may appear to vary from your received product due to differences in how your viewing device displays colors, ambient lighting and angle of viewing.